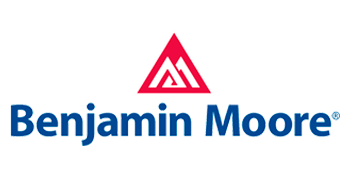 Benjamin Moore Paint in Madison, Wisconsin
McGovern & Sons offers a complete line of Benjamin Moore® products in Cambridge for virtually every project you have. From surface preparation products to a wide array of coatings in sheens and formulas for every requirement. Whatever the job demands, we have what you need.
Interior Paint Collection
Transform any room with the right paint for the space.
Exterior Paint Collection
Rich, vivid color and exceptional durability to your exterior doors and trim.
Exterior Stain Collection
ARBORCOAT stains offer superior protection while enhancing the texture and grain of wood surfaces.
Benjamin Moore Primer Collection
A complete line of interior/exterior premium primers deliver the exceptional adhesion and holdout required for a smooth and durable topcoat.
Benjamin Moore Exterior Stain Prep Products
Benjamin Moore offers the highest quality prep products that properly prepare wood surfaces for painting and staining projects.
Benjamin Moore Specialty Collection
Additional touches of your space will bring out different look that you didn't expect for.